International exchange students
Access to EUP's Activities
The only M2 Degree program fully taught in English is the International Master in Urban Planning and Studies.
Exchange students may participate in workshops, activities and trips organized as part of this International Master. This participation is subject to approval of the International Relationships (RI) coordinators and concerned teachers.
See the International Master's student handbook (in English).
Academic calendar:
Fall term: September to end of January.
Spring term: End of January to beginning of April.
Incoming students will receive an academic transcript of records at the end of their stay. Erasmus+ students will receive it in accordance with the previously completed Learning Agreement.
EUP students must validate 30 ECTS (European Credits Transfer System) per semester. Incoming students must speak with their institutional coordinator regarding the number of required ECTS by their home university.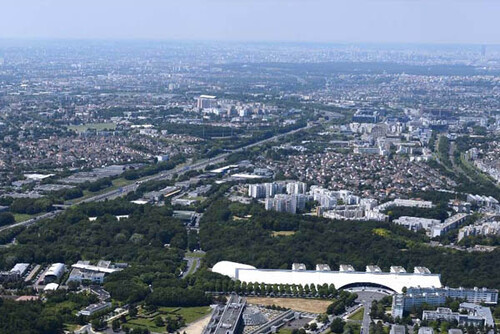 The Master in Urban Planning and Development of the Paris School of Urban planning (EUP) is structured in two years. After a common first year (M1), the second year (M2) combines transversality and specialisation by offering nine specific programs.
More Information
Required language level
▪ In English: A C1 level is mandatory to attend the International Master in Urban Planning and Studies.
▪ In French: A C1 level is required to attend the courses in first year (M1) and second year (M2). Except for the cursus mentioned above (fully taught in English).
To enroll in a French university, it is mandatory for students to register for free in the French social security system. Holders of a valid European Health Insurance Card or a Quebec Social security form SE-401-Q-106 are exempt from this registration.

▪ Nomination by the home university
Students planning to study at the École d'Urbanisme de Paris for one or two semesters need first to contact their coordinator at their home institution. To declare/nominate students, the International Relationships (IR) Department of their home university have to send an email to both international-eup@u-pec.fr and aurelie.messias@u-pec.fr with the following information:
- Student's LAST NAME, First name.
- Birthdate.
- Email address.
- Period of stay.
- Home university + ERASMUS Code (for mobility under the Erasmus+ program).
▪ Nomination dates
- For a mobility during the fall term: From Avril 15 to May 15.
- For a mobility during the spring term: From October 1st to November 1st.
▪ Student's online application
Nominated students will receive an email containing the link to the online application form, that they must complete and submit by the application deadline. The application is to be duly completed and submitted by:
- May 31st (Fall term).
- November 15th (Spring term).
▪ Admission
The host university will send an acceptance letter by email to registered students:
- In June (Fall term).
- in November (Spring term).

Français Langue Étrangère (FLE) for exchange students
All along the academic year, the international relationships office (SRI-E) offers free of charge classes of French language — called Français Langue Étrangère (FLE) —, to students on exchange programs at the Université Gustave Eiffel who need to improve their French. Once they arrive at the university and meet the international office and staff, students will receive an email containing all the information needed: How to subscribe to the French lessons, the date of the placement test, the course schedule, etc. A placement test will determine group levels and will be set up at the beginning of the academic year. This is a three hours weekly program, that starts in October until the end of May. Students on exchange programs who regularly attend these courses may receive three credits (ECTS) per semester.
For further information, please visit:
https://www.univ-gustave-eiffel.fr/en/international/french-as-a-foreign-language-fle-classes
and/or send an email to international@univ-eiffel.fr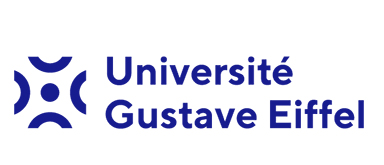 The International Relationships Office (Service Relations Internationales - SRI) is located at the Maison de l'Étudiant, on the Cité Descartes Campus. Opening hours: 9:30am-12:00pm / 2:30pm-4:30pm (closed on Wednesday). Email: international\a/univ-eiffel.fr.
More Information